A Beauty Sensation – GHASEL – Great Face Moisturizer With Maltese Honey!
Is the condition of your skin far from perfect? Do you dream it's flawlessly beautiful? Provide it with hydration from the best quality ingredients. Did you know that a good face cream helps retain moisture in skin cells, maintaining the healthy look of the skin? That's why you should love Ghasel Face Moisturiser!
Moisturising – the secret to a beautiful complexion
Did you know water molecules impact the structure, quality and elasticity of the skin? They also enable important processes of detoxification and cell renewal, so that your skin can look smooth, supple and even. You should know wrinkles appear faster on dry skin and it's more prone to irritation. Water also helps transport active ingredients to the skin tissues and it is a component of the skin barrier, protecting the skin from damage and aging.
How to moisturise your skin? Discover GHASEL Face Moisturiser!
Ghasel cosmetics are based on Maltese honey – the world's finest and purest honey from ancient varieties and noble bees with up to 90% thyme pollen. This is a phenomenon on a world scale. No wonder Maltese honey is so excellent in combating skin problems. It contains vitamins A, E, D, B1, B2, B6 and C, as well as bio-elements like calcium, phosphorus, magnesium, sodium and potassium, iron, copper, zinc, manganese, silicon and selenium.
Ghasel Face Moisturiser provides perfectly moisturized and pampered skin. It not only maintains skin hydration levels but also protects it from damage and TEWL – transepidermal water loss. It can make a big difference in the condition of your skin!
Ghasel – moisturizing day and night cream
Moisturizing face cream is a staple for a good skin care routine, regardless of age and skin type. Discover Ghasel Face Moisturiser – a face cream rich in precious Maltese honey with highly moisturizing and nourishing properties. It also contains plant extracts, vitamins B6 and E with strong rejuvenating and smoothing properties and substances contained in natural oils: essential fatty acids, plant sterols and flavonoids They all condition your skin day and night. Ghasel ensures your skin feels pampered 24 hours a day! Day by day, your skin looks more beautiful, smoother and full of youthful radiance.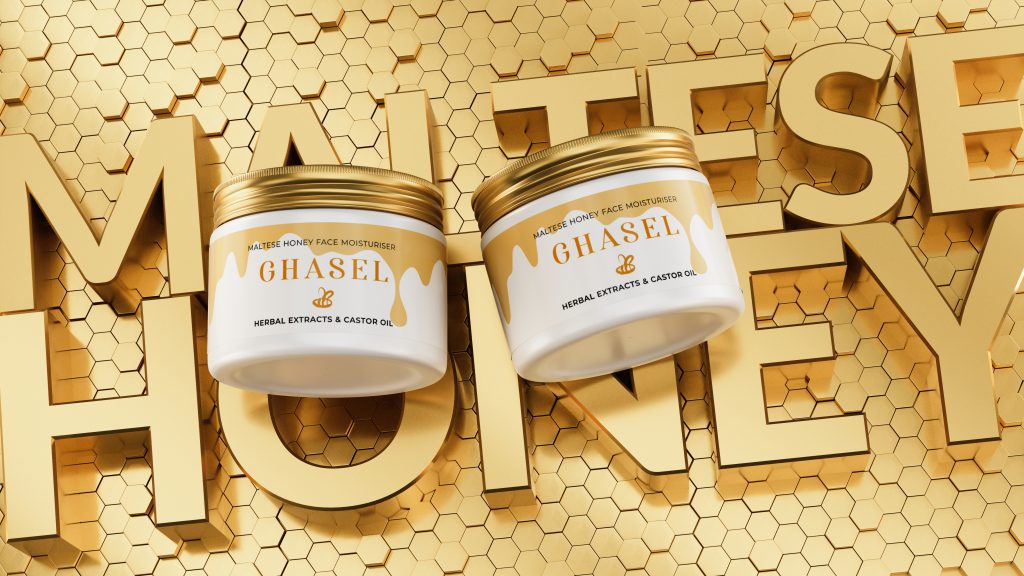 Ghasel face moisturiser:
perfectly nourishes and moisturizes,
has a biostimulating action on the skin,
beautifies, smooths and improves skin tone,
eliminates signs of aging,
improves skin condition day by day,
protects the skin from damage,
reduces wrinkles,
delays the appearance of wrinkles.
GHASEL cosmetics are free of preservatives, parabens, GMOs and silicones. Give your skin what's best in unique Maltese honey, precious oils and natural plant extracts. Enjoy your conscious skin care! Learn more about the product: www.ghasel.mt.
---