Nanobrow Eyebrow Styling Soap For Effortlessly Beautiful Eyebrows
Fancy trying soap brows? A great choice! As the trend still hasn't lost its great popularity yet, it can be said it will never go out of fashion. Nanobrow Eyebrow Styling Soap perfectly sculpts, shapes and defines brow hairs to make sure they stay in the desired place all day long.
Perfect eyebrows without any effort? It's really easy. This unique beauty product from the Nanobrow range is an eyebrow specialist. You can use it on its own in tune with the 'no makeup' trend or as a base for tinted brow products. Learn more about this extraordinary brow soap!
Nanobrow Eyebrow Styling Soap – a brow expert
This soap will be loved by both fans of subtle and delicate makeup, as well as those who want to achieve stronger and bolder arches. The Styling Soap sculpts and holds even the most unruly hairs, adding maximum volume. Comb them the way you want! You can be sure that they will remain in place all day long.
Using this amazing product you can always achieve the desired effects. It works without water, so you can style your brows anywhere you want. The soap brow trend is the best to enhance your brows without the exaggerated effect!
Nanobrow Eyebrow Styling Soap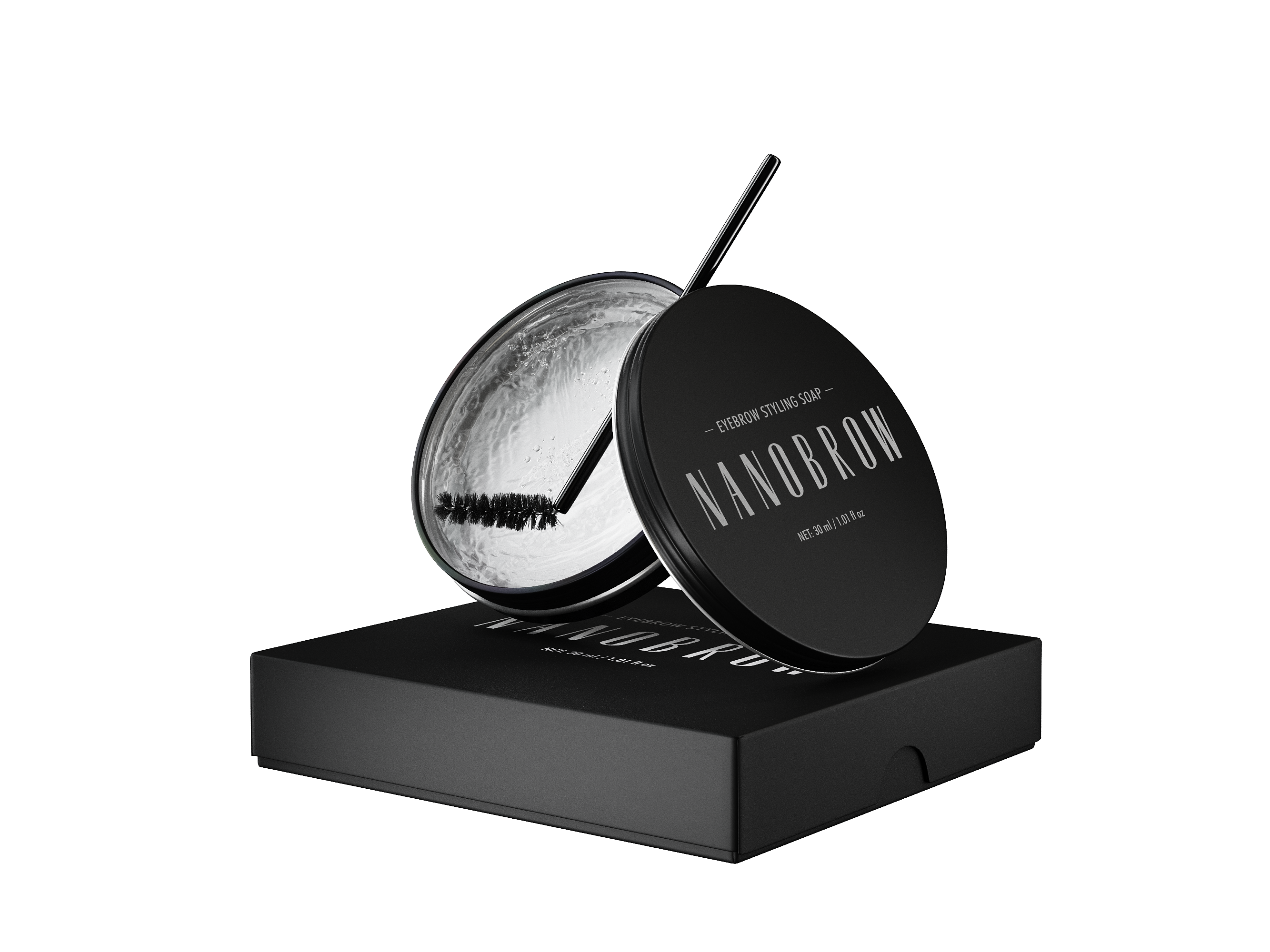 Give your eyebrows a spectacular shape
Nanobrow soap has a gentle and malleable formula that's easy to apply to your arches. It's ready to use right away! It comes in an elegant and handy tin you can carry with you anywhere. The innovative formula and easy application have already gathered a huge bunch of happy users and makeup artists. Join them!
Great brow makeup in a few motions? You have no idea how easy it can be. The handy and ergonomic spoolie precisely combs, shapes and tames the eyebrows. It delivers the 24-hour laminated brow effect! This perfect brow soap enhances the natural beauty of your eyebrows and adds definition.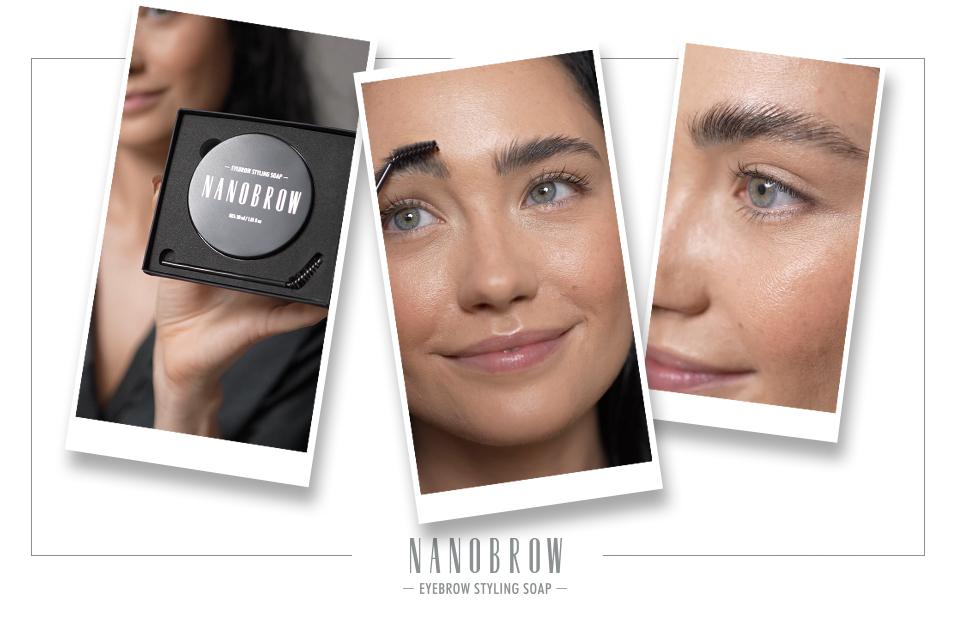 How to apply Nanobrow Eyebrow Styling Soap?
Three simple steps are enough to make sure your brow makeup is always flawless!
STEP 1. Scoop a small amout of the soap onto a spoolie.
STEP 2. Brush your eyebrows with upward motions to get the desired shape.
STEP 3. Once the soap has dried, you can enjoy your perfect soap brows!
See how easy it is? Now you can achieve perfect brows in a flash. Trust the thousands of positive reviews and great results it delivers.
Nanobrow Eyebrow Styling Soap:
has a pleasant gel-based formula,
is easy to apply,
delivers the laminated brow effect,
works on both thin and thick eyebrows,
is clump-free and doesn't leave a residue,
shapes the eyebrows for 24 hours,
enhances the natural beauty of your arches,
requires no touch-ups during the day.
Go to www.nanobrow.us and order your favorite brow products from the Nanobrow range! The Styling Soap is just one of the products from this impressive range of brow care and makeup products. Maybe you fancy trying something else? Try out brow powders, pomade or a brow pencil. Be fashionable with Nanobrow!
Wyświetl ten post na Instagramie