No product met your expectations regarding long-wear, stunning brow makeup? It will be different this time!
Nanobrow Eyebrow Pomade is an innovative brow pomade which becomes more and more popular each day. It's waterproof, long-lasting and it helps makeup stay intact all day long in perfect condition.
How does Nanobrow Eyebrow Pomade work?
It creates terrific brow makeup in no time
It has a waterproof formula of a velvety consistency
Fills in gaps and patches with a rich, neutral colour
Creates extra hairs
The Nanobrow pomade is a budget-friendly product that brings stunning results. It colours your brows with a wonderful shade which presents a natural look. You can choose from three shades: Dark Brown, Medium Brown, and Light Brown. We're positive you find your perfect match easily.
Nanobrow Eyebrow Pomade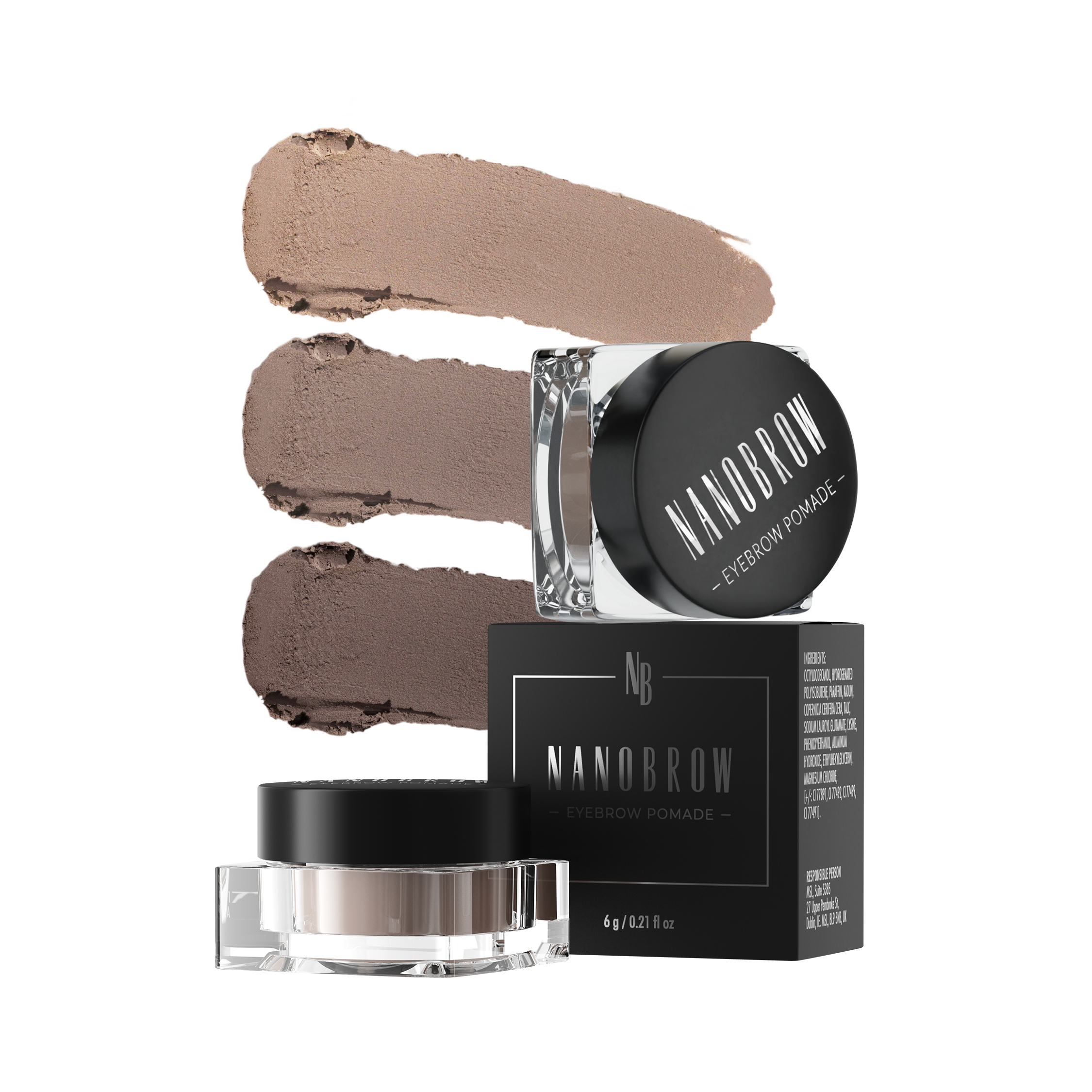 It's available in shades:
Expressive eyebrows with no effort!
Nanobrow Eyebrow Pomade lets you take full control over your eyebrow appearance. Camouflage all sparse areas, and fill them with a lovely colour while its strengthening formula boosts their shine. Say goodbye to skinny, poorly-styled eyebrows forever. From now on, they will be like out of your dreams!
The refined, neutral shades work great for both everyday wear as well as evening makeup looks. Get different effects – from subtle to intense. It's a brilliant product for any occasion. Do your makeup the exact way you like and achieve what you've always desired!
Nanobrow Eyebrow Pomade – for the fans of mind-blowing makeup
There is no easier way to get beautiful eyebrows. The creamy Nanobrow pomade leaves your hairs properly coloured and styled with precision. The Nanobrow Eyebrow Pomade is thick, comfortable to use and just perfect! A great makeup tool in the hands of stunning makeup lovers.
See how easy it is to use it:
Scoop a small amount onto a handy brush and outline your brows. This way, you map the ideal eyebrow contour.
Fill in the created shape with the chosen colour.
Want a more delicate look? Simply brush out the excess product with a spoolie.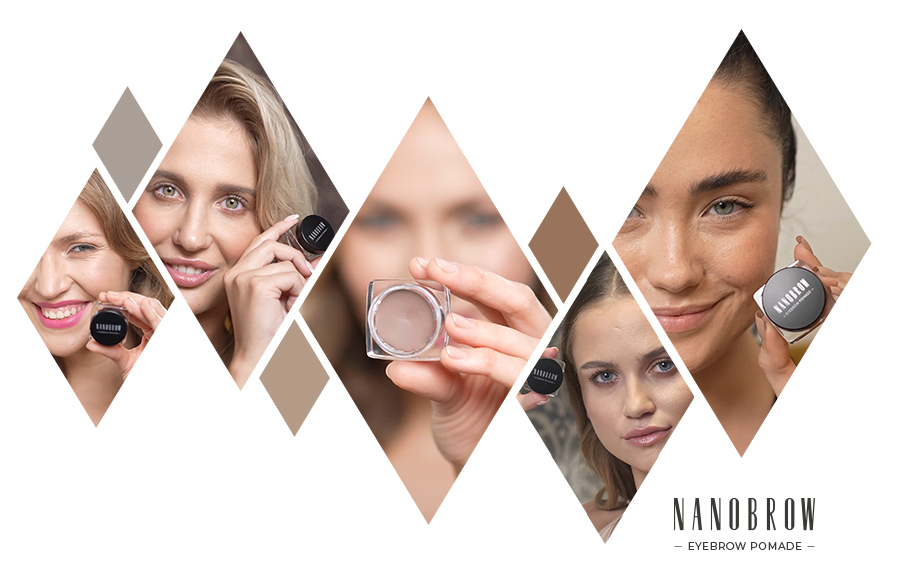 Nanobrow Eyebrow Pomade – reviews
It's a favourite of casual shoppers and professional makeup artists all over the world. Consumers often recommend it to each other. See what they think about this special brow pomade:
I have pretty nice eyebrows but there are a few places where patches occur and the brow tails are uneven. Nanobrow Eyebrow Pomade helps me to clean them up. A big plus from me for well-selected, natural colours and long-wear performance!
– Monique, 29
Brow makeup has never been this easy. Before, doing my thin, nearly invisible eyebrows has been a nightmare for me. Since I've started using the Nanobrow pomade regularly, I got rid of my problem entirely. Makeup done on my own gives me pleasure and is always spectacular!
– Julia, 37
I like expressive makeup but my natural brows aren't as bold as I would like them to be. The Nanobrow pomade ensures I get the best results. I got some practice so the makeup takes me only a moment!
– Mary, 40
It's a lifesaver for my skinny, patchy and light eyebrows. A literal WOW effect!
– Lena, 33
The out-of-this-world Nanobrow Eyebrow Pomade and other products from the Nanobrow range can be purchased at www.nanobrow.us. Get to know them all and choose your favourites!