You're familiar with products like brow pencil, pomade or powder for sure. Have you heard of the amazing effect of a brow mascara though? Nanobrow Shape Mascara is a big hit on the cosmetic market.
This brow mascara perfectly camouflages the gaps in the brows filling them in with beautiful color. It is available in three colors so you'll surely get the best one for your hair. Nanobrow Shape Mascara quickly shapes the brows that look enviably. Get to know it better!
Nanobrow Shape Mascara for the wow brows
Are your brows thick and looking messy all the time or they are very thin and barely noticeable? Nanobrow Shape Mascara comes useful in both cases. It quickly tames the unruliest hairs, enhancing the natural beauty of brows and giving them an incredible color.
Thicker-looking and precisely-shaped brows? Nanobrow Shape Mascara will leave your arches perfectly brushed, defined and on fleek. The added silica has shine-boosting, nourishing and protective effects so you can combine brow make-up with eyebrow care.
Nanobrow Shape Mascara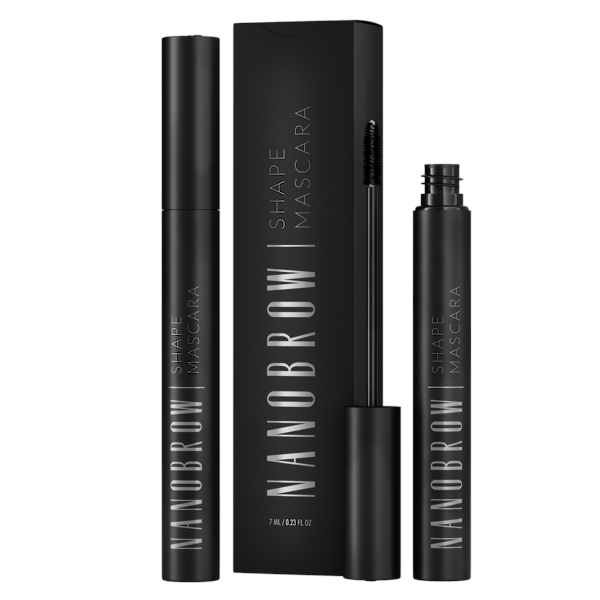 Mascara available in colors:
Spectacular, voluminous brows, anytime
Strengthened, thick, fluffy… isn't that the dream brow look? With Nanobrow Shape Mascara you can camouflage all gaps in the brows precisely and add dimension to the brows. The precision and ergonomic spoolie will let you shape the hairs easily.
The product doesn't cause clumping or hairs sticking together – it sculpts the brows perfectly. The effect lasts for up to 24 hours! Moisturizing, nourishing, protection – that's what your brows get when you use Nanobrow Shape Mascara.
Beautifying and precision brow mascara
You can get your brows looking perfect in less than a minute! Nanobrow Shape Mascara is smooth and lightweight, therefore, it goes with both thin and thick hairs. It's getting more and more fans across the world. It's rated for superb results, easy application and creating visibly fuller brows.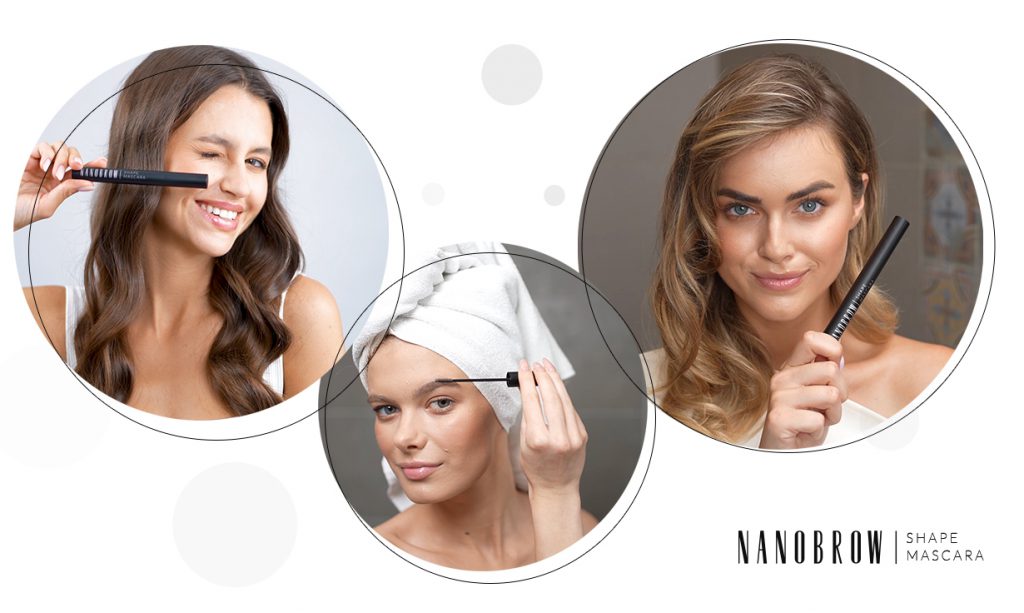 Brow make-up doesn't need to be troublesome and time-consuming. The Nanobrow range has been created so that you can enjoy applying make-up – four simple steps are enough to get glossy and perfectly-shaped brows.
First: open the mascara tube and use the spoolie to brush the brows from the roots to the tips.
Second: brush the hairs filling them in with color.
Third: for more natural-looking effects, apply more product on the brow tail.
Fourth: let the product set; depending on your preferences, you can build the effect by adding more layers.
Now you can enjoy perfectly shaped and full brows all day!
Nanobrow Shape Mascara is great solo but also serves brilliantly as a product for hold after applying brow pomade or pencil from the Nanobrow range. You can pair it with the best brow enhancers!
You can read more about brow make-up on the blog. Learn how to do the brows that always look stunning!
---