It is no mean feat to find a suitable face serum. The task gets even harder for skin which is prone to redness and broken capillaries. Reportedly, most of the popular products only make the skin worse, triggering new irritations. Thankfully, we've found 6 serums that proved best on rosacea-prone complexions. Each one has great components and works wonders to bring relief but also make the face look better.
Read our round-up of the best anti-redness face serums. You'll find your ideal for sure!
Skin problems like rosacea and spider veins are more common in women. Also, fair-skinned people are more likely to develop the condition. Genes have a big impact on our complexions too. Nevertheless, the skin may change in different life periods mostly due to external conditions (environment, weather, skin care) or hormonal problems.
If you're an owner of the challenging rosacea-prone skin, you must firstly enrich your menu with fruits and vegetables, drink more water, and use sun protection every day (SPF 50 moisturizer). There's also a solution that will improve the skin right away. A face serum will penetrate the deepest layers of skin to repair it from within. See which items prove best.
Best Anti-Redness Face Serums [Round-Up]
1. Nanoil Anti-Redness Face Serum
Cooling serum for redness on face, broken capillaries and skin irritation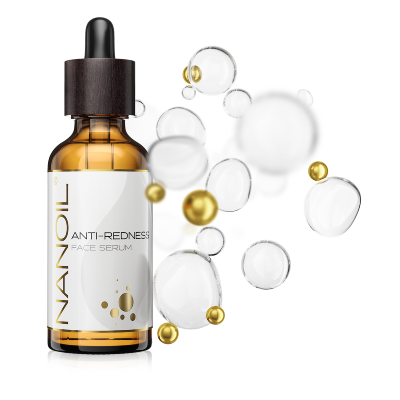 The Nanoil Serum has been formulated for redness and broken capillaries on the face, and sensitive, mature or easily-irritated skin. It takes just one use to bring the long-awaited relief. Over time, spider veins fade away, and the serum creates a protective filter on the skin making it more resistant to irritation triggers. The effects are possible thanks to 4 natural extracts: linden, cypress, buckeye and Punarnava. They make a perfect combo which enhances the capillaries from within (and seals them), making the face look better and soothing irritations at the same time. It can be used even twice a day, and is makeup-friendly. The serum is quite runny (water-based) and sinks in quickly. Suitable for vegans. Though it comes in a big bottle, it's budget-friendly!
For more information visit – www.nanoil.us
2. Exuviance Anti-Redness Calming Serum
Soothing serum for broken capillaries and acne rosacea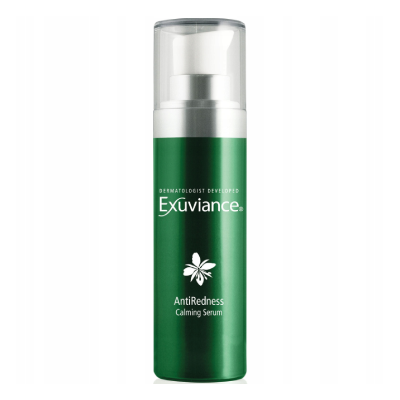 The Exuviance Serum comes next in our round-up. It includes a buckeye extract like the number-one. This ingredient penetrates the skin to seal and strengthen the blood vessels from within. The formula also holds an anti-inflammatory complex, Tri-Peptyd 8, made from natural substances (licorice, white tea, bisabolol), which stops inflammation in the skin. The serum is also infused with a PHA/Bionic complex which minimizes redness, spider veins and discoloration. The product is creamy and sinks in fast. It barely has any smell. Too bad it's hard to find it in stock so you'd need to keep an eye on the availability.
3. Olehenriksen Truth Serum
Moisturizing and brightening serum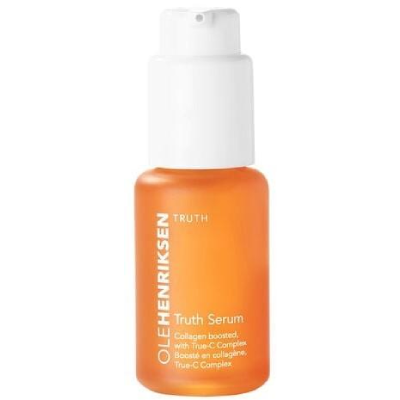 The Olehenriksen Serum comes in an orange bottle like other products from the brand. It moisturizes and brightens the face, which is why it's a perfect make-up primer. The formula contains vitamin C from some natural extracts: grapefruit, wild rose and orange. They're great for soothing irritations and making broken capillaries less noticeable. Beyond that, the product is rich in collagen which improves the skin's plumpness and elasticity. The effects are visible after just a few uses and get better over time. The serum is thick so you need a large amount to cover the face. Considering it has only 30 milliliters, it probably won't last you long. Still, the effects are worth it.
4. Caudalie Vinoperfect Serum
Lightweight, hyperpigmentation serum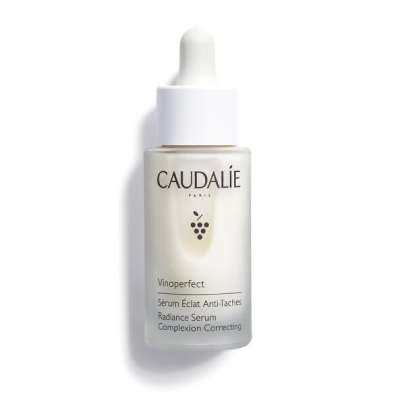 The Caudalie Serum is made for removal of all kinds of hyperpigmentation, including visible broken capillaries on the face. It contains a patented ingredient, Viniferine, derived from grape sap, which works much better than vitamin C according to the manufacturer. Almost the entire formula (98%) is of natural origin. The serum has an amazing, refreshing aroma, and a light texture, working well under make-up. We like the recyclable material that the brand uses for making the packaging. The product should be used regularly for several weeks to produce visible effects. The formula is free of animal-derived ingredients.
5. Beauté Pacifique Serum Paradoxe
Antiaging and anti-redness face serum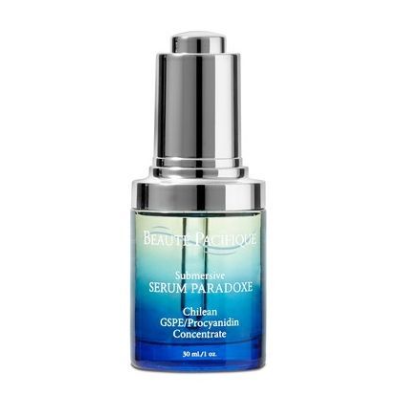 This serum has a strong antiaging effect. With one product, you can improve the look and condition of redness-prone skin, as well as delay aging process. The Beauté Pacifique Serum stands out with the shortest ingredient list and includes five carefully-selected components. The formula is based on squalane which perfectly smooths the face, strengthens the hydro-lipid barrier, and reduces visibility of wrinkles and dilated capillaries. Additionally, it contains two forms of vitamin E and grapeseed oil which also prevents signs of aging. Just two drops are enough to spread the serum all over the face. This means a 30-ml bottle will last you long. The manufacturer recommends mixing a drop of the serum with your foundation to look fresh and radiant all day. Its intensive brightening effect appeals to some users but others don't like it. It's the most expensive item in our round-up.
6. Origins Mega-Mushroom Skin Relief Advanced Face Serum
Soothing and immunity-boosting advanced serum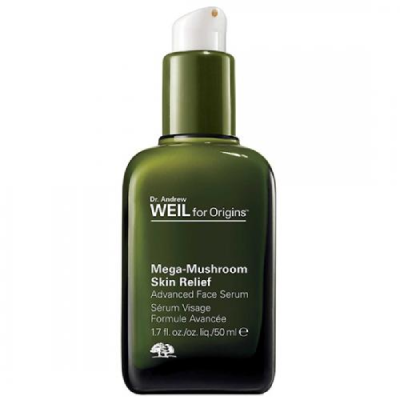 Our ranking must include an item from Origins. As usual, the brand made use of natural ingredients. The reishi mushrooms play a key role in the formula and aim to reduce redness regardless of its origin. Beyond that, they have a great smoothing and moisturizing effect. The serum is enriched with sea buckthorn oil which effectively seals the blood vessels and nourishes. Though it's thick, it's easy to use. It belongs to the Mega-Mushroom range. The aroma is quite intense. The product is available in three versions: 30, 50 or 100 milliliters.