TOP 5 Brow Pencils To Transform Your Brow Makeup Routine
A good brow pencil is essential in almost every makeup bag. However, how to choose the best one? We've found a way. We have prepared a list of our 5 picks for the best brow pencils that can transform your daily brow styling routine. Meet our favorites!
There is no good makeup without naturally defined eyebrows. After all, they frame our eyes. The correct eyebrow shape can soften your features. What you need is a good and long-wear product that won't rub off during the day and ensure a phenomenal brow look.
TOP 5 BROW STYLING PENCILS [RANKING]
NUMBER 1.
This waterproof brow pencil with an ultra-thin tip allows you to draw super-thin lines that deceptively resemble real brow hairs. It is extremely long-wear and always ready to use. And there's no need to sharpen it! It is convenient to use and precise and ensures pleasant and fast daily brow makeup. This eyebrow pencil is available in 4 shades that perfectly match your features. They provide a natural-looking, beautiful satin finish without creating an exaggerated effect. If you dream of perfectly defined arches without any gaps or sparse areas, the Nanobrow pencil is sensational. Makeup that doesn't smudge or rub off during the day? It's possible! The velvety formula glides on the skin, camouflaging imperfections and providing flawless makeup that lasts all day long. This retractable pencil is gaining a lot of fans worldwide. No wonder, as it provides polished brows, perfected down to the smallest details. The tip of the right hardness can redefine your brow shape, camouflage gaps, and coat your brow hairs with a natural color. Fill in your brows exactly the way you like and enjoy fabulous effects every day. Learn more about the product www.nanobrow.us
NUMBER 2.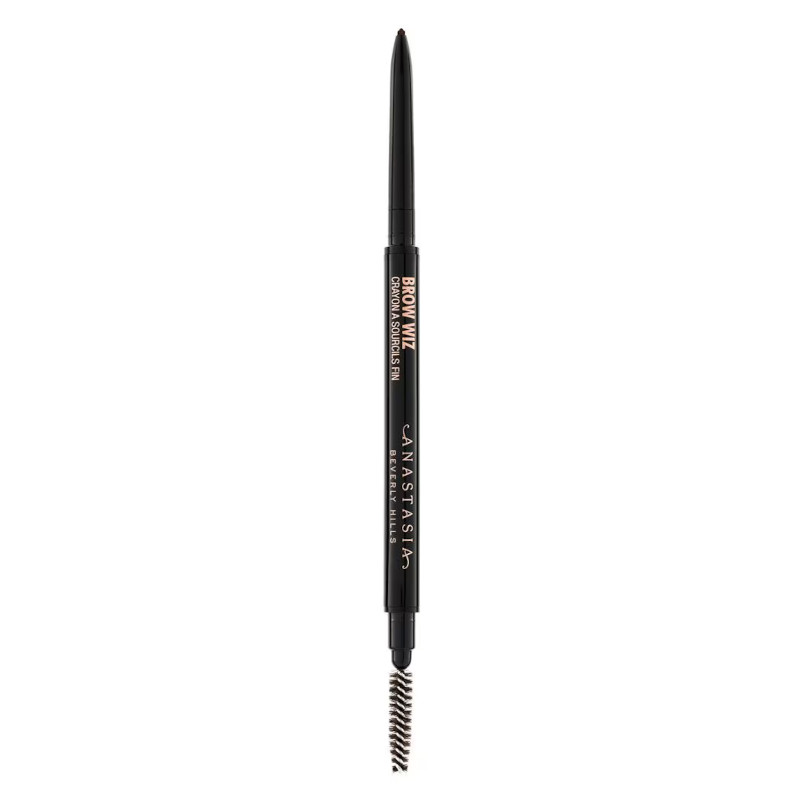 Anastasia Beverly Hills Brow Wiz
A retractable eyebrow pencil that shapes even the most challenging arches. It emphasizes the eyebrows in a very precise, bold, yet natural-looking way and delivers truly spectacular effects. The ultra-thin tip works perfectly for filling in the arches topically if necessary. The precise tip of the Anastasia Beverly Hills Brow Wiz pencil shapes and redefines the shape of your eyebrows to make them look always perfect. Now you can create fabulous makeup looks in a snap. It allows you to mimic real brow hairs to create the ultimate volume. The dense spoolie does a great job of setting and shaping your eyebrows while removing any excess product. It doesn't cause product build-up, is precise, and allows you to create gorgeous brow looks. This long-wear and smudge-proof pencil is available in 10 beautiful shades.
NUMBER 3.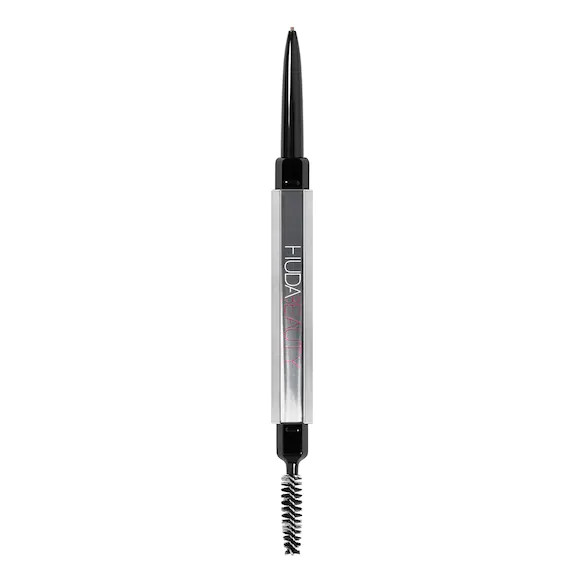 Huda Beauty #Bomb Brows Microshade Pencil
This brow pencil comes with a really thin tip. The 0.9mm tip precisely defines, shapes, and fills in the brows and gives them the right shape without any effort. It allows you to create fine and natural-looking lines that mimic real brow hairs. The pencil delivers the effect of the microbladed brows without the invasive treatment. This highly pigmented brow pencil is rich in vitamin E, castor and coconut oil to make your eyebrows look perfect even without makeup. Brow care combined with styling, a durable cone-shaped spoolie, and spectacular effects make this pencil popular all over the world. The pencil comes in 8 shades, so you are sure to find the right one for yourself. The waterproof and extremely durable formula ensure your makeup remains untouched in all conditions.
NUMBER 4.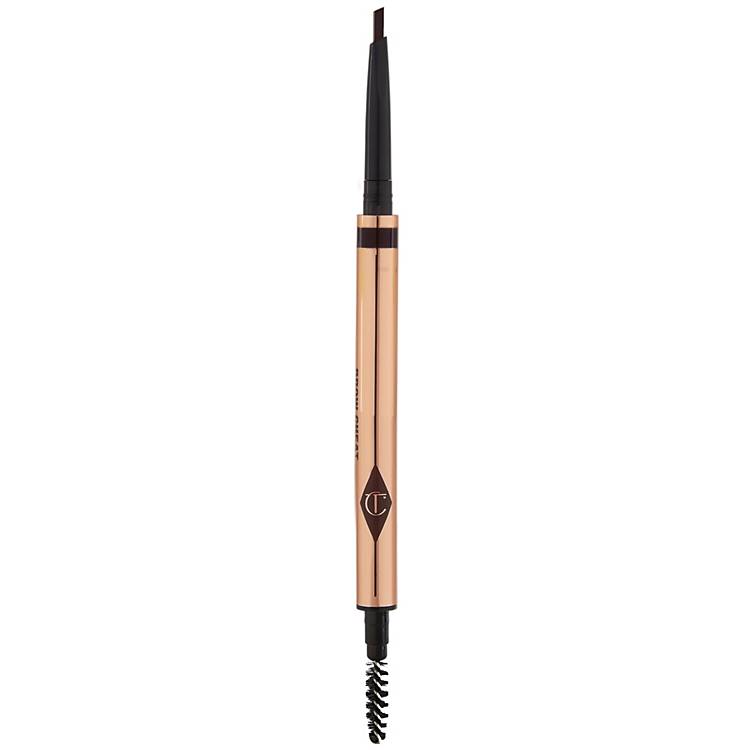 Charlotte Tilbury Brow Cheat
This brow pencil is the secret to voluminous and full brows. The reliable precision tip ensures you can create personalized looks for any occasion. It's available in 8 shades to make sure it can easily adapt to any beauty type. The easy-to-use Charlotte Tilbury brow pencil comes with refillable ends for long-lasting use. This brow pencil leaves the brows looking defined and brushed-up, and keeps them in check for the whole day. It provides a modern eyebrow shape that suits every woman! No matter if your eyebrows are bushy, unruly, and thick or thin, sparse, and barely there, this product is for you. It allows you to fill in the gaps and sparse areas and provides great results lasting all day long in a snap.
NUMBER 5.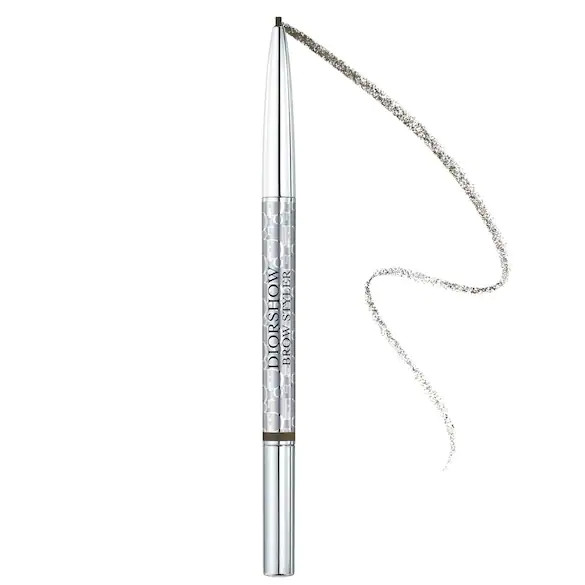 DIOR Backstage Diorshow Brow Styler
The brow pencil from the worldwide renowned Dior brand has quickly gained popularity. Its thin, twist-out tip easily reaches every hair, even the unreachable ones, and keeps them in check for the whole day. It can fill in the gaps in the areas that require it, giving your eyebrows a perfect and fabulous look. This brow pencil defines the arches, bringing out the beauty of your gaze. It comes in natural-looking and subtle shades which allow you to create perfect and trendy makeup looks. Eyebrows frame your eyes so make sure they always look elegant and flawless!