Every woman wants her makeup to look perfect. However, it's not always easy to achieve if you're not using the right products.
What should you do to ensure you can do your makeup effortlessly and always achieve a fresh and stunning finish? Do you really have to test loads of useless products to finally find the one that meets your needs?
Not with Nanobrow Lamination Gel!
What makes Nanobrow Lamination Gel special?
With Nanobrow eyebrow gel mascara for brow styling your eyebrows can finally look exactly the way you want them to. Achieving perfect makeup effects has never been so easy!
The comfortable-to-use gel formula provides you with natural-looking eyebrows that are beautifully separated and brushed-up. The product allows you to enjoy the effect for as long as 24 hours!
If so far you've had just bad experiences with brow makeup products, it's time to say STOP! The Nanobrow eyebrow gel can meet all your brow needs, regardless of whether you have thin or thick arches.
The unique effect of Nanobrow Lamination Gel
delivers a laminated brow effect – makes you feel like you've just left the beauty salon
it saves you time and money – the application is really simple and you no longer need the pricey lamination treatment
natural-looking finish and your brows stay in place all day – the small silicone brush reaches even the shortest hairs, ensuring a perfect finish
your arches are perfectly separated and brushed-up
natural ingredients like castor oil condition and nourish your skin so you can forget about irritation
How to choose the right shade for yourself?
Nanobrow brow styling gel was created with every woman in mind, so you can choose from four shades: Transparent, Beige, Brown, or Black.
You no longer have to worry about the shade not being right for your features. The Nanobrow gel is suitable for any brow type and it's totally up to you what effect you want to achieve!
Nanobrow Lamination Gel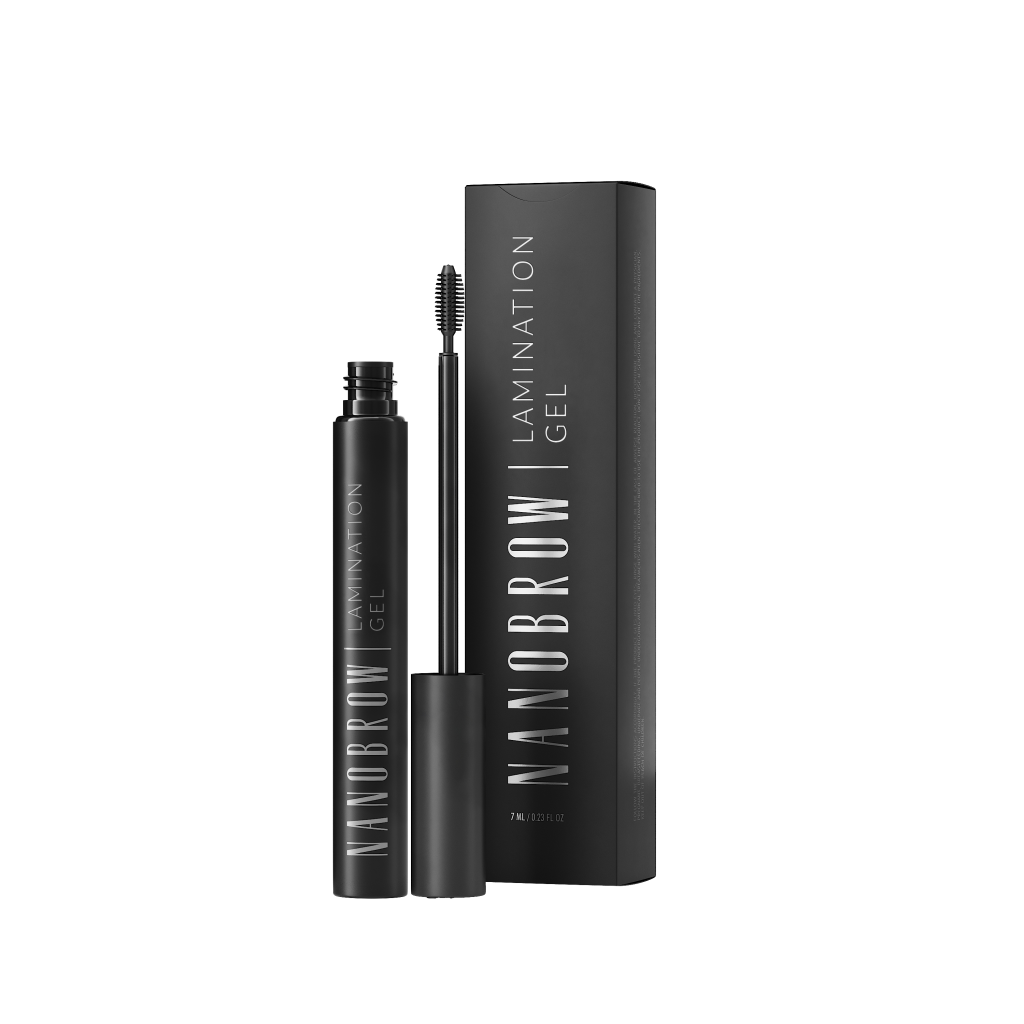 Brow styling gel is available in shades:
Is the application of Nanobrow Lamination Gel easy?
By all means! The simple formula ensures the application is totally effortless. Simply take out the wand and brush the product through your arches! Remember to brush them gently with the direction of their growth. This ensures a natural-looking effect!
The Nanobrow gel perfectly separates and highlights your eyebrows. This is a product created for demanding women like you!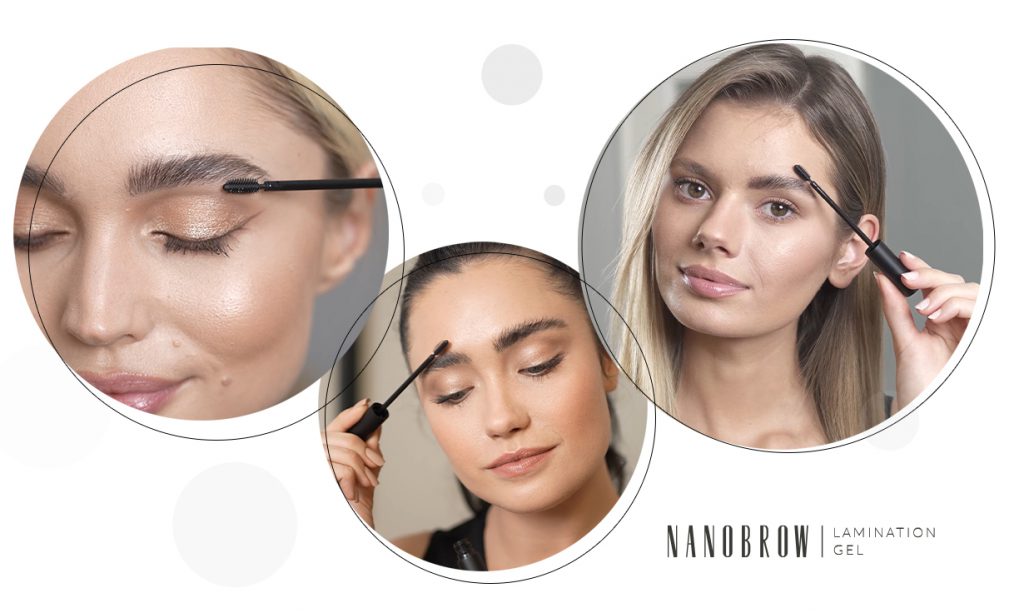 Nanobrow Lamination Gel – the best choice
Famous makeup artists from all over the world have already loved Nanobrow Lamination Gel! They quickly discovered the eyebrow gel always delivers perfect effects and they no longer had to compromise on the look they wanted to create.
Great formula, natural shades, arches kept in check, and brow lamination effect – what more could you want?
If you need a product to transform your daily makeup routine and make you feel comfortable and beautiful, go for Nanobrow Lamination Gel! You'll find it's exactly what you've been looking for from the very first use!
The product is available at www.nanobrow.us