Brow lamination is a way of enhancing brows by manipulating brows hairs with various chemical solutions. This treatment maintains the eyebrows in the desired position for weeks and gives them volume and beautiful definition. Eyebrow lamination not only keeps the brows in check but also improves their texture. Did you know you can perform eyebrow lamination at home? For this task, you'll need the practical Nanobrow Lamination Kit for brow lift and lamination!
Eyebrow lamination at home – is it possible?
Of course, it is! Nanobrow Lamination Kit contains everything you need to laminate your brows at home. The specially composed formulas and numbered bottles will make you a pro at DIY brow lamination! The easy-to-use Nanobrow's brow lift kit will make you say goodbye to the problem of coarse and unmanageable brows. It allows you to give them the desired shape for weeks, but that's not all… they look regenerated, nourished, and fuller!
Perfectly shaped brows with Nanobrow's brow lift kit
If your eyebrows are hard to style and stick out in the wrong directions, brow lamination is the right treatment for you. With Nanobrow Lamination Kit, you can easily do it at home. The complete and professional kit for brow lamination at home ensures your eyebrows stay in the desired shape for weeks, and you won't have to worry about their appearance at all. All you have to do is brush through them with a spoolie every morning and you're good to go!
Nanobrow Lamination Kit is perfect for both at-home lamination and professional beauty salons. When you choose this brow lift kit, you can be sure you are dealing with top quality that will never let you down. The three precisely numbered bottles feature great efficiency and can last up for 10 individual lamination treatments. This ensures many months of perfectly styled eyebrows! The effects of treatment last up to 6 weeks, depending on the susceptibility of your hair.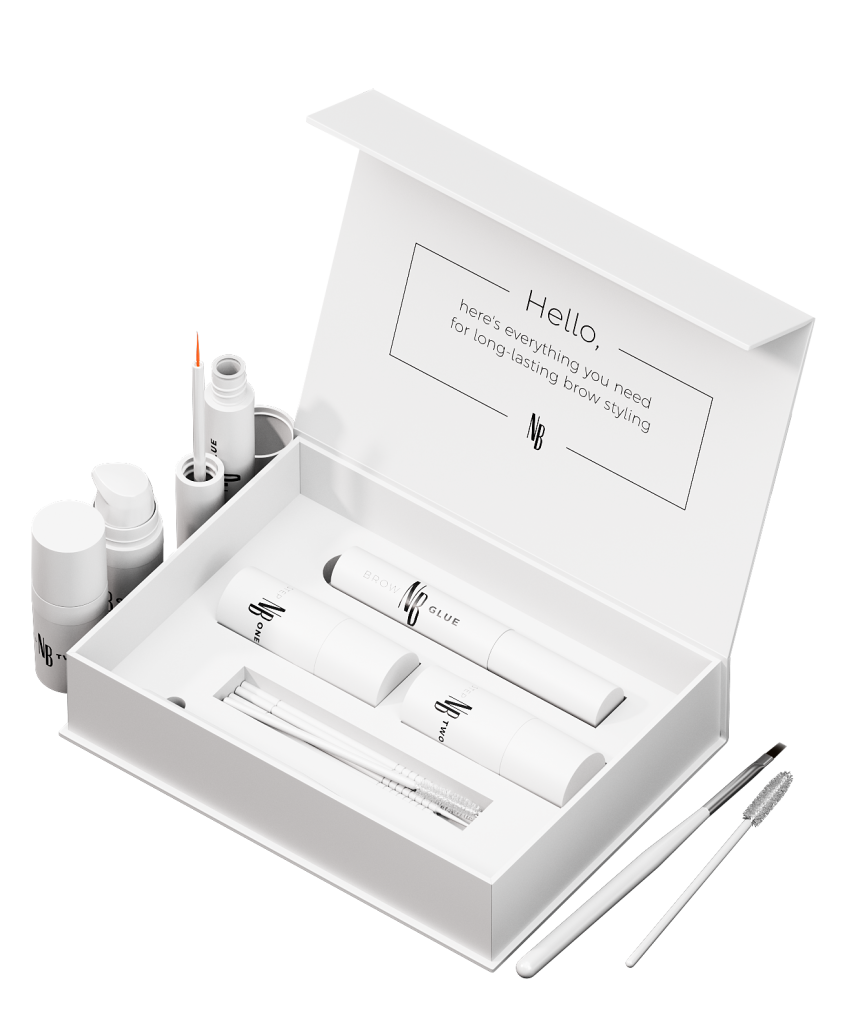 Nanobrow eyebrow lamination kit – no more unruly brows!
Eyebrow lamination visually strenghtens the brows and makes them more flexible and easier to style. The professional Nanobrow Lamination Kit is easy to use and extremely precise. It has the power to increase the volume of your eyebrows and give them a unique shine, creating an extremely personalized look for any occasion.
The at-home brow lamination treatment camouflages gaps and sparse areas and gives brows a thicker look. It keeps them in check and maintains their desired shape exactly as you want. The refined solutions can tame and fill in your eyebrows. The treatment works well with tweezing or brow tinting.
Laminate eyebrows at home with the Nanobrow brow lift kit
Women worldwide love Nanobrow Lamination Kit for at-home brow lamination! They agree it's a lifesaver for both thin and thick eyebrows. The effects of a single treatment last up to 1.5 months! The whole kit is enough for 10 uses! This is a great alternative to brow lamination done at a professional beauty salon. You can quickly become your own best brow stylist.
The Nanobrow brow lamination kit is eagerly chosen by female consumers. The carefully selected ingredients, refined solutions, easy application, and precisely numbered and efficient bottles make this kit for long-lasting brow lift receive such glowing feedback and reviews. It ensures properly defined and voluminous eyebrows that impress with their natural shine!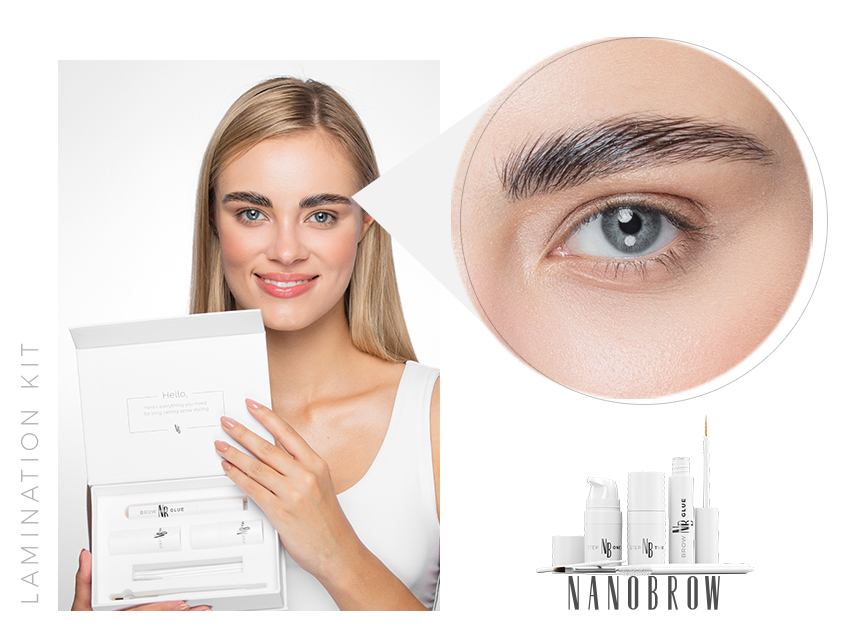 Where to buy the Nanobrow brow lamination kit?
Go to www.nanobrow.us and order yours today! In addition, it is available in your favorite online and regular beauty stores. Choose the most convenient shopping method for yourself and stock up on the Nanobrow lamination and brow lift kit today!
Care for your eyebrows with Nanobrow Lamination Kit and learn more about the brand's other brow makeup and care products. The lift kit is not the only beauty gem from the brand.